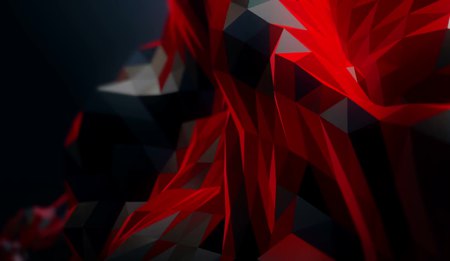 1 - WHAT IS IPTV? Internet Protocol Television (IPTV) uses Internet technology to send television programming to your TV. IPTV uses a broadband Internet connection for top international programming directly to your home without a satellite dish. Just connect your receiver to your IPTV Internet from the house and on your TV, then sit back and enjoy.
2 - WHAT IS THE DIFFERENCE BETWEEN TRADITIONAL AND SATELLITE IPTV PROGRAMMING? Traditional satellite dish requires the customer to install a dish on their whereabouts. IPTV offers a unique solution for customers who are unable to satellite programming (due to no sight to the satellite or apartment with its limitations). IPTV provides higher quality and cheaper than traditional satellite service.
3 - WHAT DO I NEED TO LOOK FOR TV? To install and use the IPTV, you need the following: High-speed Internet connection (recommended or higher) at least 4.0 Mbps. A functioning Smart TV. The recipient of the IPTV us.
4- HOW DO I CHECK MY INTERNET SPEED & QUALITY?
Please use speed test server below to test your internet connection, Do this few times through the day. This will give you a good idea of overall internet speed available to you. A stable 4.0 Mbps is the minimum requirement. https://www.speedtest.net/
5- WHY I CAN'T ACCESS MY ACCOUNT?
First, please check your network connection, reboot your router and device, and then try again.
Secondly, if your network connection is no problem, please check whether your account is used on other devices. as you cant view from more than 1 device at the same time.

6- CAN I USE MY SUBSCRIPTION ON MULTIPLE DEVICES?
Please pay attention that 1 subscription can be used on multiple devices but you can watch only on 1 device at the same time.
7- SOME CHANNELS ONLY HAS SOUND WITHOUT VIDEO?
Because of decoder setting problem, some channels are only having sound without images/video, please do as followings:
1. Go to Settings in your device/app/program.
3. Choose Native for the Decoder.
4. Restart.
8- MY M3U LINK IS NOT WORKING?
If the link is not working, always check the link on PC using the VLC or IPTV Smarters. If it works it means that there is something wrong on your end. When typing in your M3U link make sure you are not entering any space and you are not using your M3U link on other devices.
Contact us if the link does not work after troubleshooting.

9- I PAY FOR SUBSCRIPTION MORE THAN 48 HOURS AND I DID NOT RECEIVE ANY EMAIL FOR CONFIRMATION
If you dont receive any email for more than 48 hours from the time you buy a service please sent us a message on the chat at the website . And please be kind :)
8- THERE ARE SOME CHANNELS ON MY SUBSCRIPTION THAT I DONT WANT TO HAVE . CAN YOU REMOVE IT?
Unfortunately we cant change channels after you take your subscription , so keep in mind to check the package at the trial .
8- CAN I CHANGE THE DEVICE ON MY SUBSCRIPTION?
Yes, if you have MAG box or STBEMU (android) , then we can change your box. If you want to change from mac address to m3u and vice versa then you CAN'T