Connect MAG DEVICE to TV and Internet. Then do as follows
Go to : Settings-> System Settings -> Servers->Portals

Set Portal 1 Name ( see into your E-mail )

Set Portal 1 URL ( see into your E-mail )

Set Portal 2 Name ( see into your E-mail ) add this only If you order second subscription or leave this empty

Set Portal 2 URL ( see into your E-mail ) add this only If you order second subscription or leave this empty

Save everything

Reboot device

After the box is restarted , wait until the TV screen shows the channels.
To be able to view on the Android box you need to download the StbEmu. You can find it at the playstore as FREE or if you want to buy the pro.
After downloading:
1. Open the application and select Configure Application
2. Click on Profiles and then on New Profile, then write MAG and press OK.
3. Enter Portal Settings -> Portal URL, then write the portal (you will find it at your email) and click OK.
4. Enter the Stb Configuration -> STB Model and select MAG254 and click OK. Before going out, on the page that is the Stb Configuration, in the below options you will find your MAC Address (it will be 00: 1A: 79: XX: XX: XX) save the number because you will need to tell us to connect you at our server.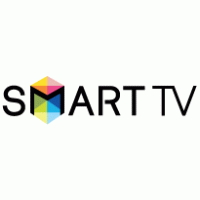 Setup instruction for a Samsung/LG Smart TV or Amazon Fire Stick. We Prefer Media Controller App Called 'Smart IPTV', this app is free to use for a period of seven days, you will then be asked to make a one-time donation of € 5.49 (Euros) towards the Smart IPTV app development.
In order to check if your Samsung/LG Smart TV or Amazon Fire Stick is compatible with the Service go to the Samsung or LG Smart TV app store screen and search for the 'Smart IPTV' app. If the app is not displayed on the main screen you may have to search for it in 'All Apps' or 'Updates'.
Launch the 'Smart IPTV' app.
Make a note of the 'MAC Address' which is displayed on the screen.
Go to from any web browser.
Go to the section 'Add external playlist links (URLs)' and enter your 'Mac' address and the unique Cyprus-IPTV subscription URL into the 'Link' field.
Ensure the 'countries' drop-down selection on 'Various'.
Check in the 'Keep online' checkbox.
Click on the 'Add Link' button
Restart the 'Smart IPTV' app or TV.
In order to view channel groups, press the blue button on your remote control.
Download Smart IPTV into your TV
( This is only for Samsung and LG Smart TV )
Go to your TV apps store
Search for Smart IPTV
Install Smart IPTV and open Smart IPTV
Now you can see your MAC address on the right side of your screen
2- Add channels into Smart IPTV
Go to
Add your MAC and your M3U Subscription URL
Click on Add Link
For years, we've been proud to be recognized as the leader in our industry. To stay on top, we've worked with various field professionals to make sure everything we produce represents the quality and responsible manufacturing process we believe in.
Download Perfect Player ( )

Open application and at the Provider's playlists press the ''+'' Button.

Then paste the link that you will find on your email

Then at the same section press the download arrow ( blue button )

Wait until your channels loads.